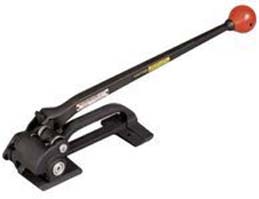 Manual hand tools are the most basic tools for strapping.
They do not require any power source and are suitable for light weight packages where the high degree of compactness of the package is not required and strapping rates are not very high.
The manual tensioners bring strap around the package applies tension manually  to hold package tightly. Most tensioners have a base which goes under the strapping and rests on the flat surface of the object being strapped.